Who Is Mitchell Roggenbuck?
Mitchell "Itchy Mitchy" Roggenbuck was born in raised in Upstate New York. He is a musician and a well-known figure in his hometown of Clifton Park, New York. Mitchell has performed with multiple bands throughout his childhood such as The Officials, EFL, and his solo act Mitchell Foster. He has been described as "an outgoing teen with a rock n roll heart that was just born into the wrong generation".
With influences such as Alice Cooper, Cheap Trick, Van Halen, and Möntley Crüe, his music was a mix of Shock Rock meets Glam Metal. He is mainly a vocalist, but also plays guitar, bass, harmonica, and the violin. With his outgoing personality and love for entertainment, he harnessed those gifts as an outlet to address his peers in a time of need.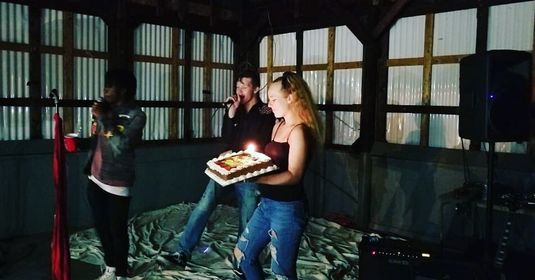 Mitchell is a teen advocate and is known for his work toward ending teen addiction along with raising awareness for the importance of mental health in teens' lives. He is trying to end the stigma that comes hand in hand with this so that struggling teens can get the help they deserve. Mitchell also is an active volunteer in his community with the local Chamber of Commerce and in the past with other groups including To Love A Child and Alice Cooper's Solid Rock.
During the pandemic, becoming "Itchy Mitchy" faded to nothing but a past dream. With no studio, no contact with the outside world, along with a statewide quarantine, it truly seemed like The Itchy Mitchy Show was dead. With no funding, the Teen Suicide Prevention Campaign had to get postponed, along with his anticipated visit to Alice Cooper's Solid Rock.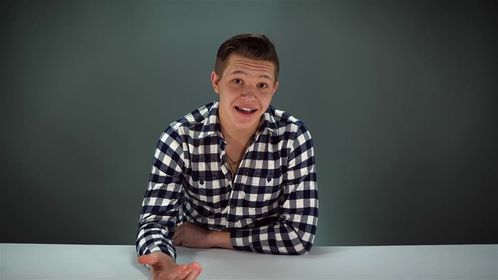 In the wake of the pandemic, Mitchell was back and more ready than ever. It was like starting back at square one but he knew what he had to do. With no studio, no equipment, and nobody but himself, he decided it was time to follow his passion and leave behind the Itchy Mitchy of the past.
Itchy Mitchy was created as an outlet to advocate for teen's rights along with a creative outlet during his recovery from the grips of addiction. He is now branching out to doing what he always dreamed of with season one of The Itchy Mitchy Show.
See in-depth and personal interviews with musicians, public figures, and more. Get inside looks into the arts and relative topics to the lives of our generation. Mitchell is still "Itchin For Change" by getting to you the truth you need to know. The Itchy Mitchy Show is back and better than ever.
Register to The Itchy Mitchy Nation and stay up to date on new episodes!
Check out our YouTube and make sure too subscribe.